We ride talking together.
At the beginning, it was warm thanks to the sunshine. K took off his outer gloves.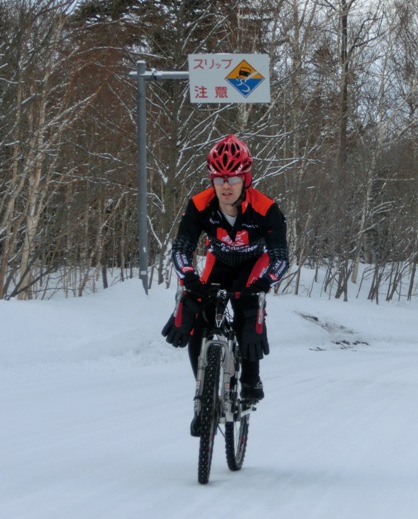 The sunshine is more and more blocked by clouds and the sensory temperature is going down.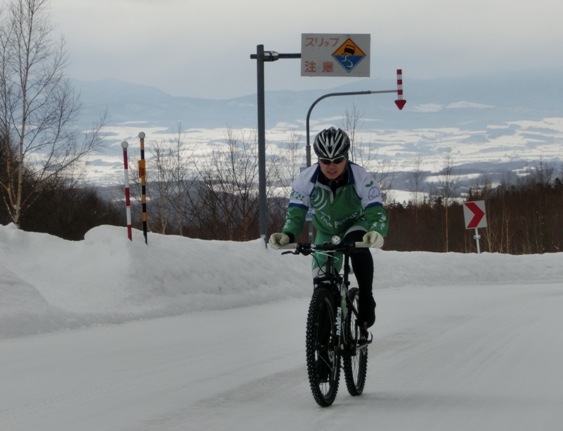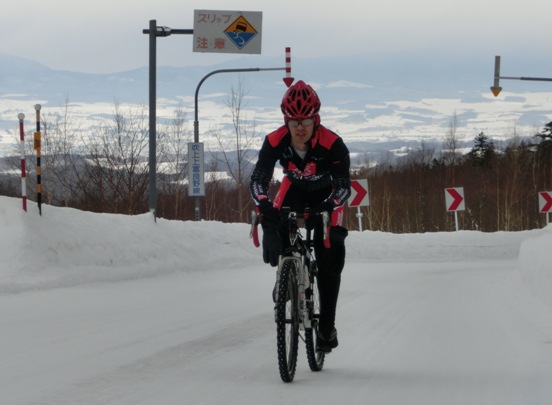 The sun is gone.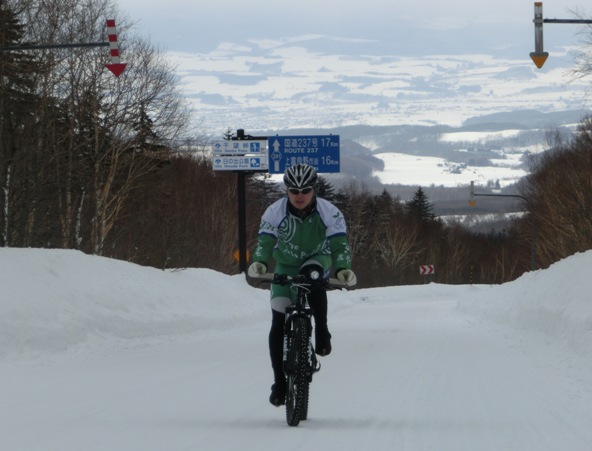 K wore the gloves as the temperature had fallen enough.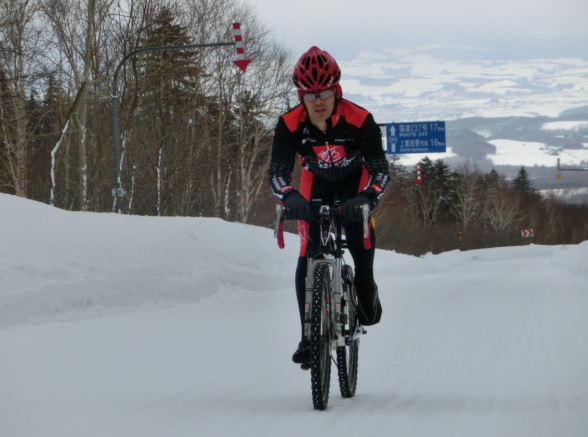 It started to snow.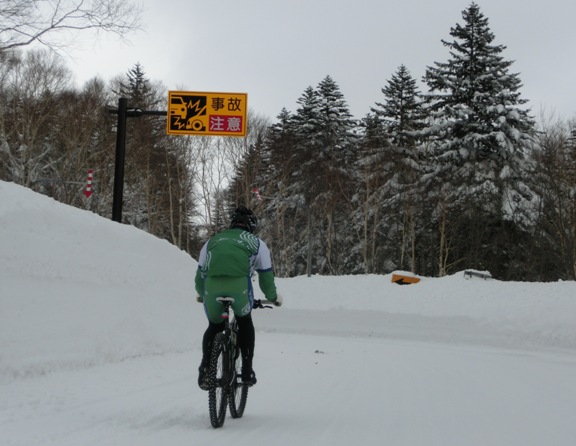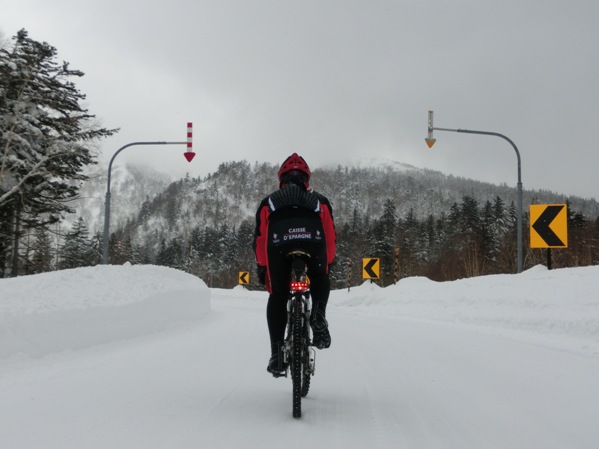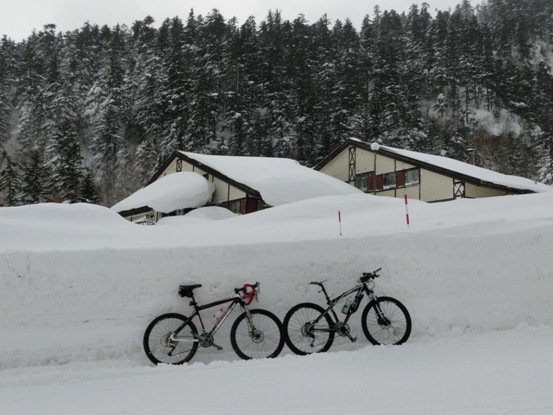 Mr.Suzuki leads.
K follows.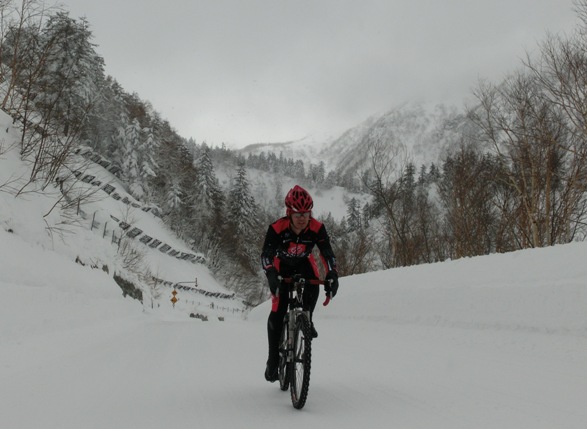 Higher we climb, more it snows.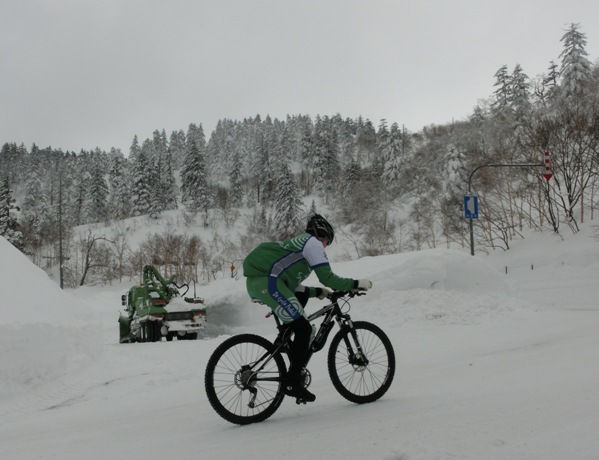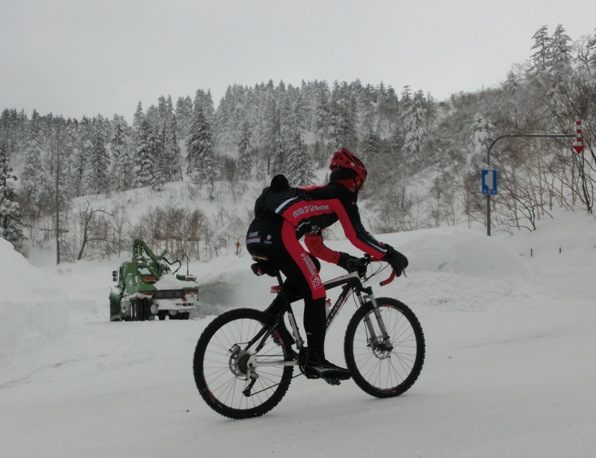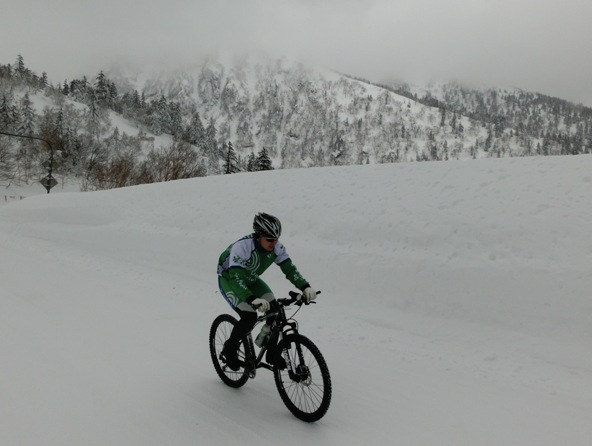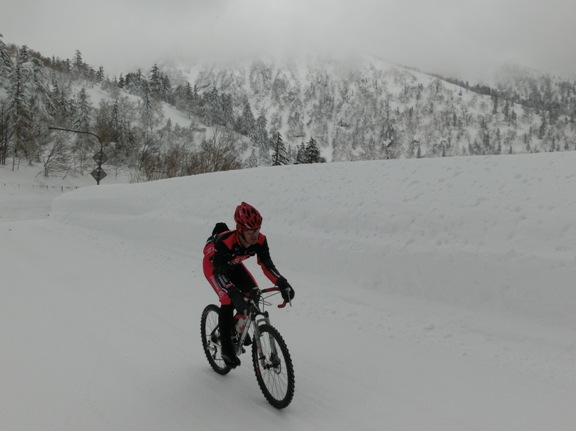 Mr.Suzuki climbs with high revolution.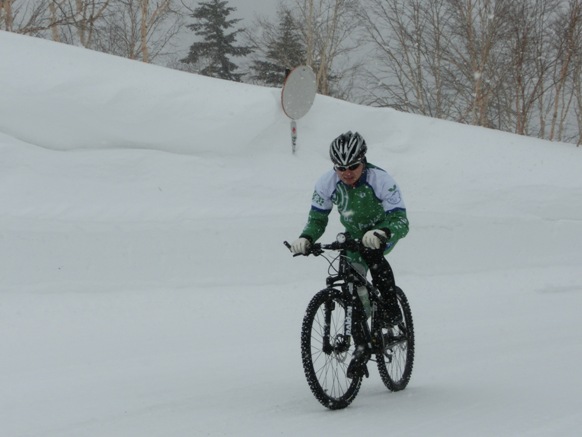 K climbs using heavier gears as the road surface condition isn't good.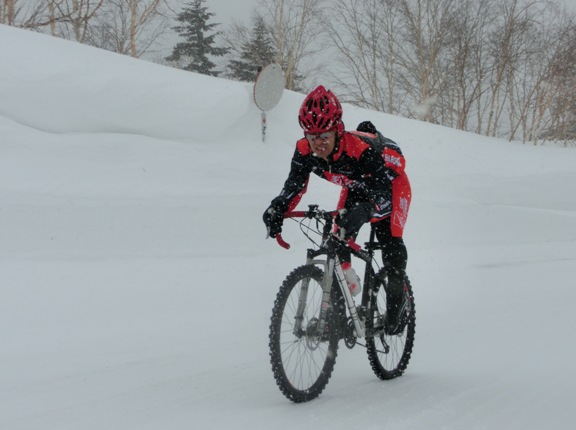 The height of the snow wall is higher than usual.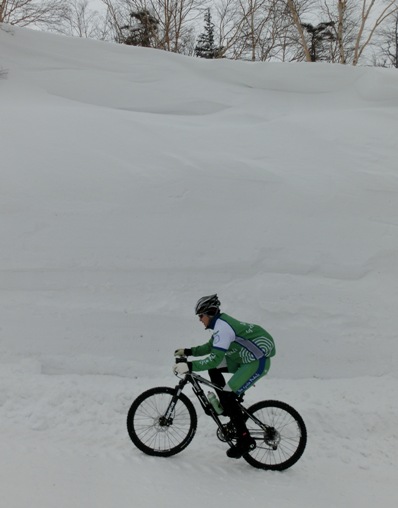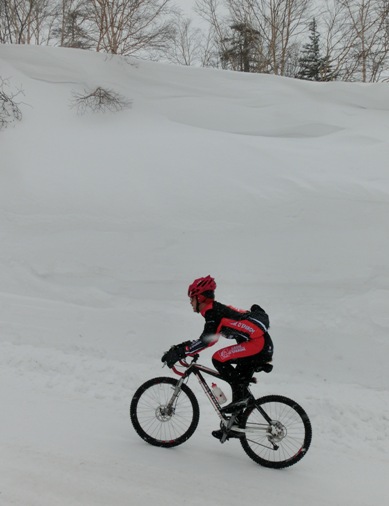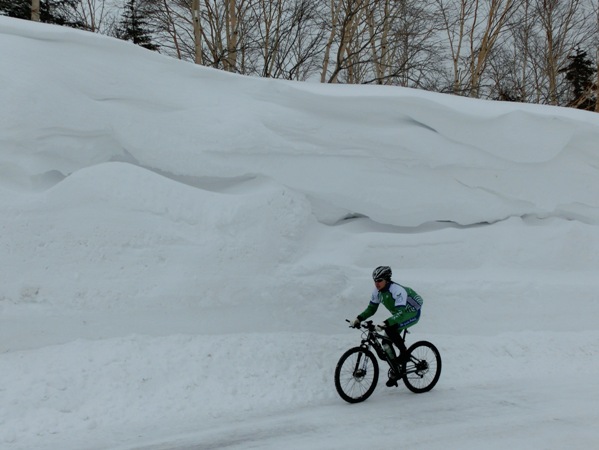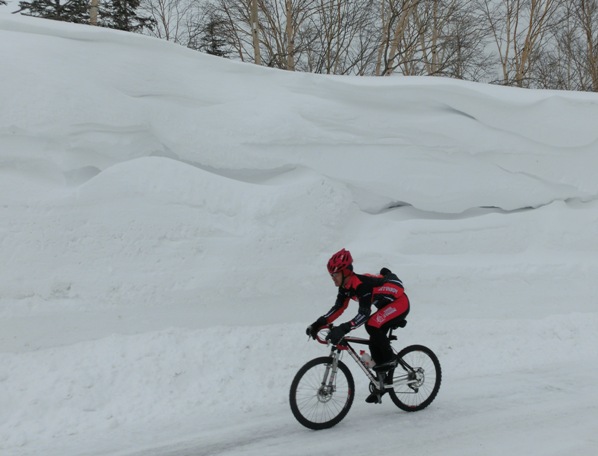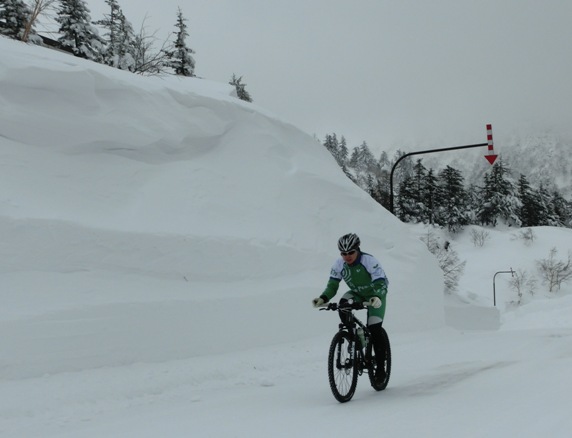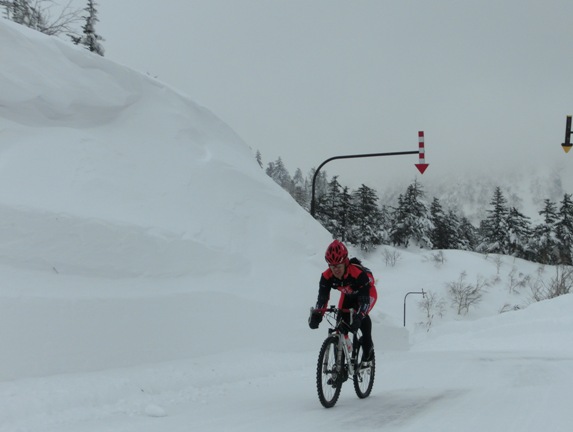 In the last straight, K attacked.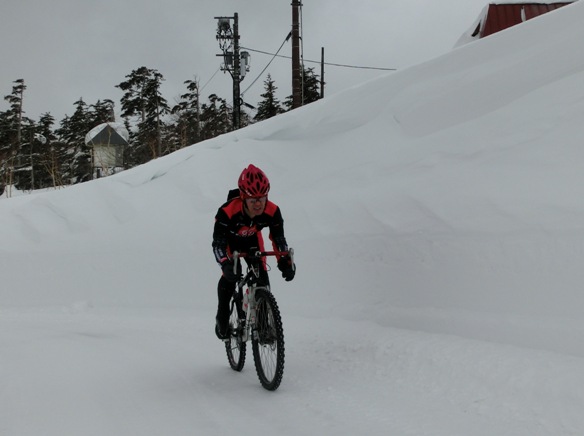 Mr.Suzuki barely reacted.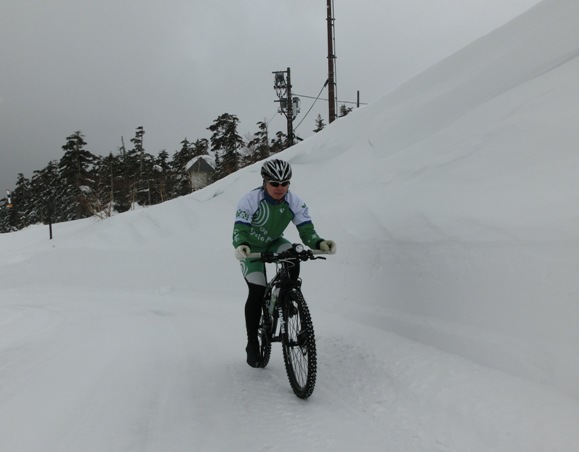 K arrived first to the summit where the altitude is 1280m.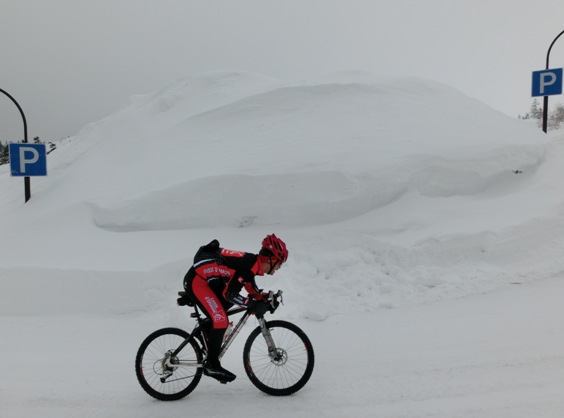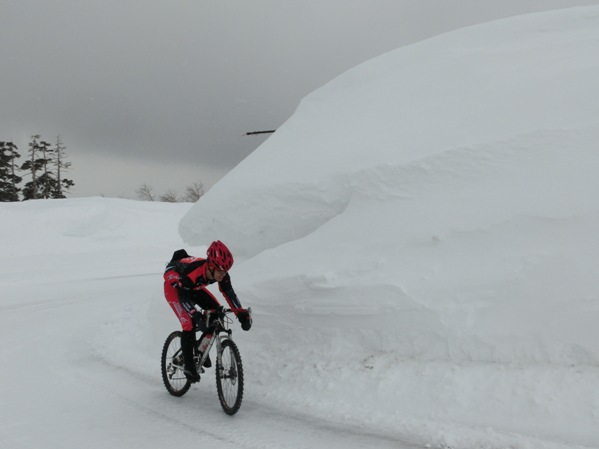 Mr.Suzuki arrived there 8 seconds later.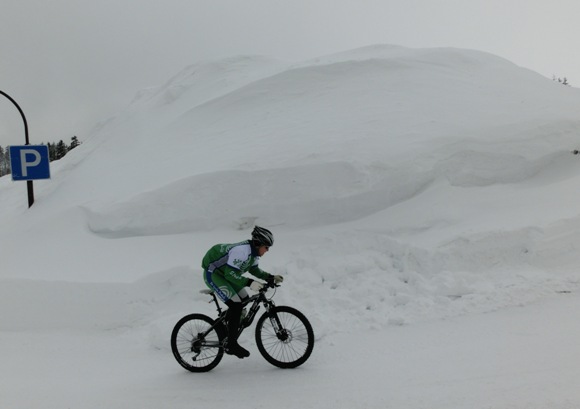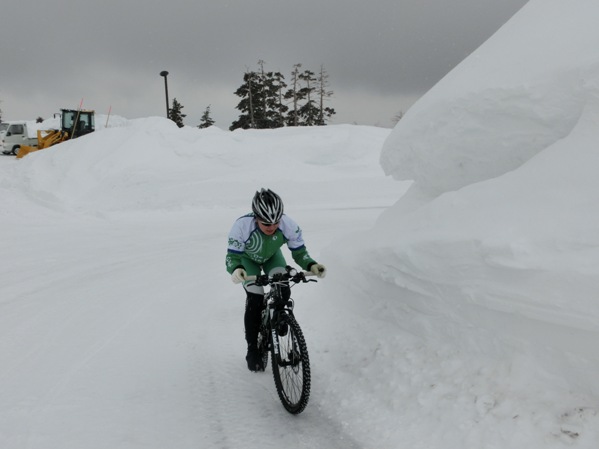 Souvenir photos.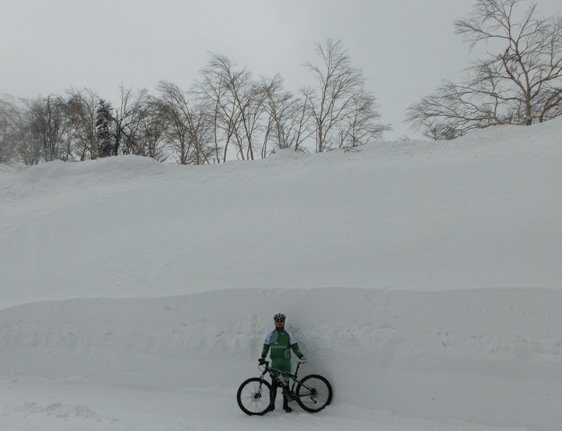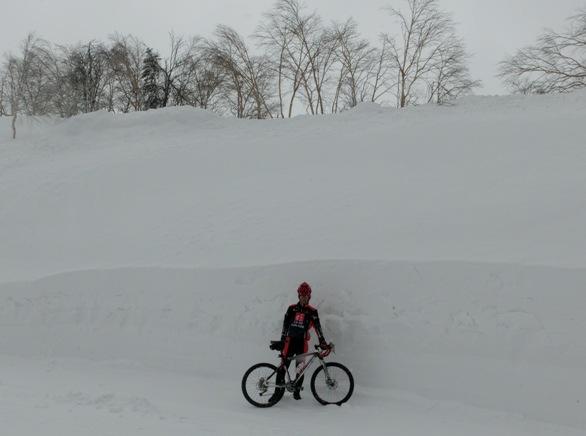 Mt.Tokachidake Hot Springs.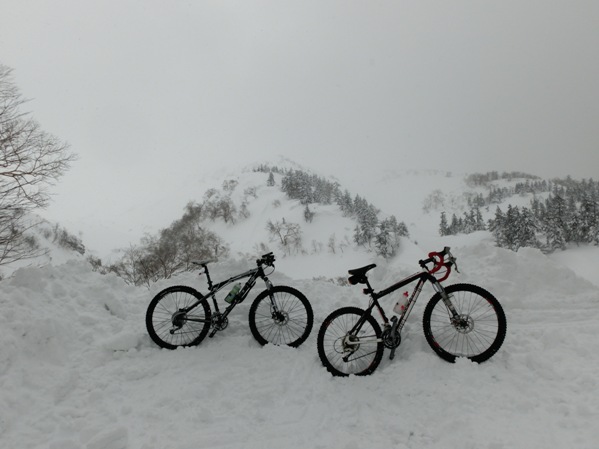 Began to descend.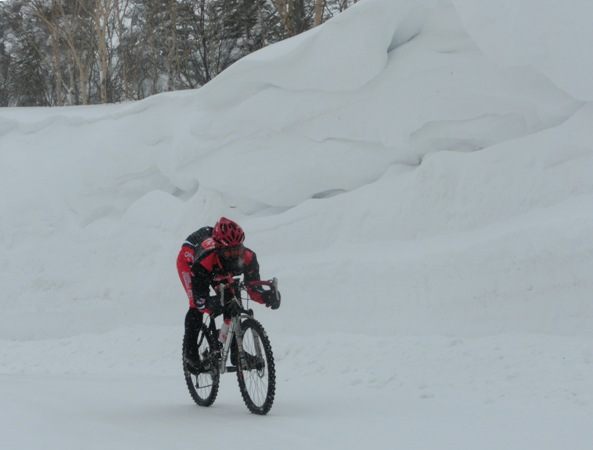 Mr.Suzuki has problem with his derailleur which doesn't work well. It might have been frozen.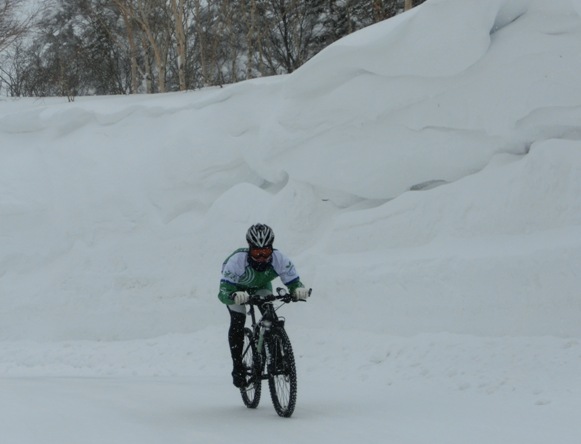 So much snow.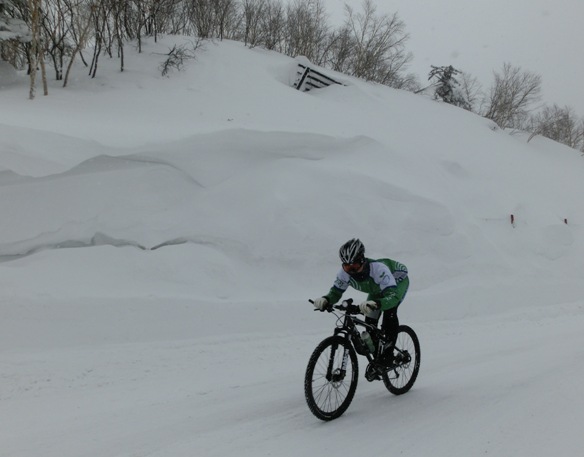 K leads.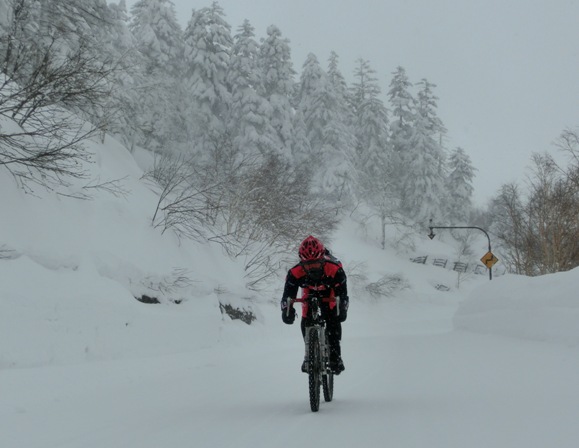 Mr.Suzuki's derailleur is still not in good shape.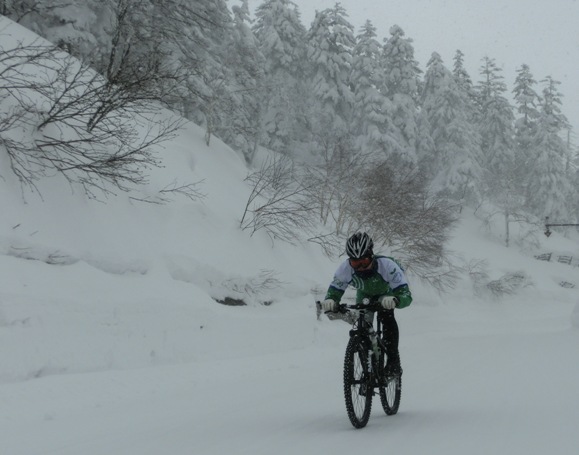 K arrived first to the bidurcation.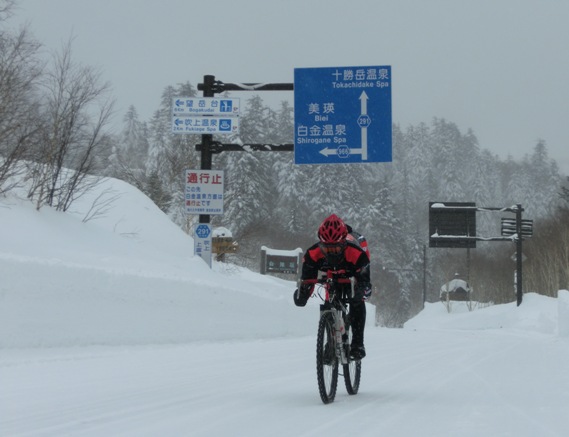 Mr.Suzuki arrived there 11 seconds later.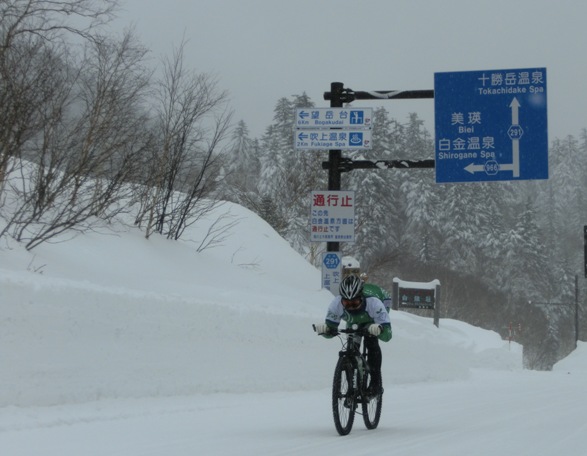 Snow removal operation is undergoing. We are ordered to stop. But the officer soon allowed us to resume our course as bike traffic doesn't disturb the snow removal operation.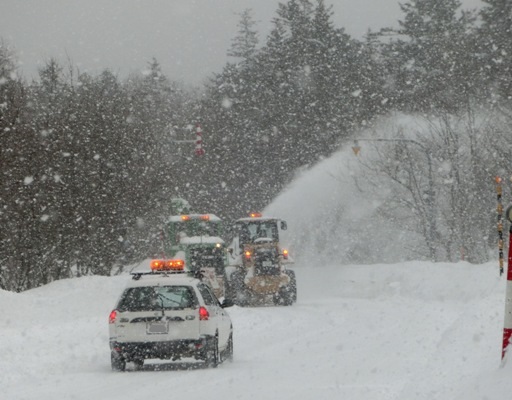 K arrived first to the foot of the mountain.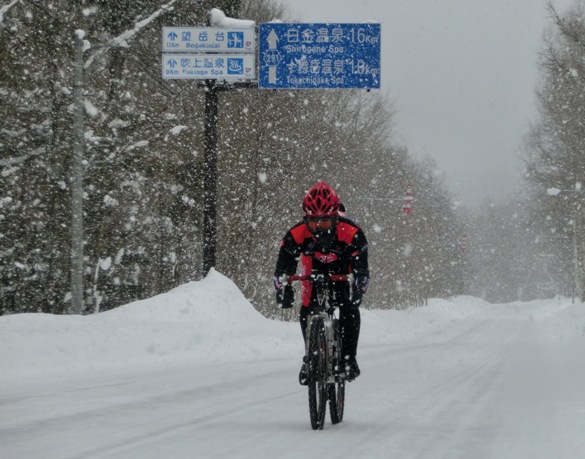 Mr.Suzuki arrived there 57 seconds later.