It's off-season but we would like to introduce another usage of
road racing bikes for snow
. So we added this training report to this site although it's not that of the snow season.
The road racing bikes for snow are designed for using on snow like these.
But if you put summer tires on them, they become bikes for gravelled roads. This day, we trained on the Okurige Mountain Road which was partially unpaved.
Dr.K
and
Tesseract
participated in this training. It was about 21 degrees Celsius in Okurige. We were in the middle of the rainy season. It could rain at any moment because of the stationary front in the south. The travelled distance was 20.47km and the maximal velocity was 76.0km/h.
Dr.K brought
his usual bike for snow
.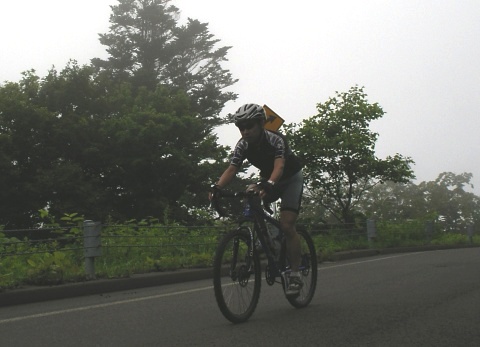 And Tesseract.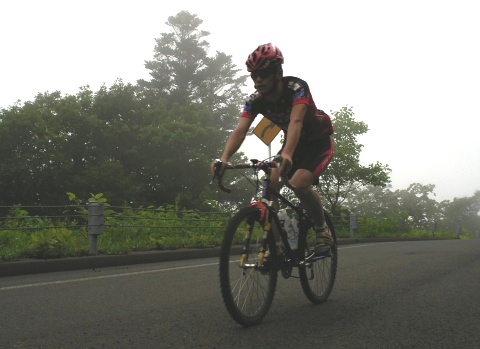 Do you remember this bike? It's
Tesseract's first bike for snow
. This bike was retired two years ago from the winter use after he had composed
his second bike for snow
. He's just revived his first bike. Now he uses his second bike in winter and his first bike in summer for unpaved roads.
We passed the summit and began to descent.
Tesseract who loves low-visibility descent attacked in the cloud.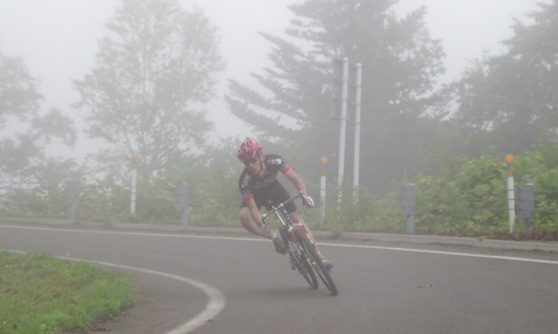 Dr.K pursues.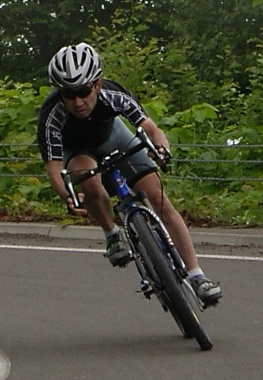 Tesseract entered the unpaved section.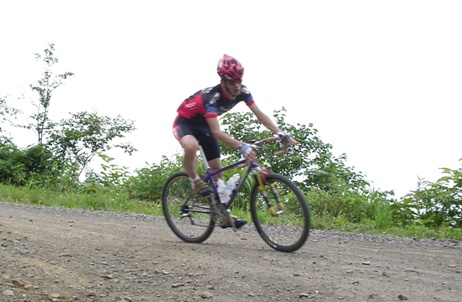 Dr.K entered the unpaved section as well. He took off the goggles for gravel road.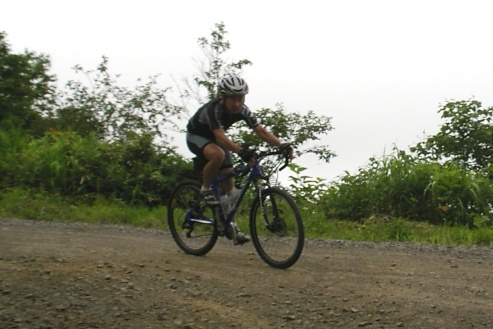 The road surface was very undulate. So it was difficult to speed.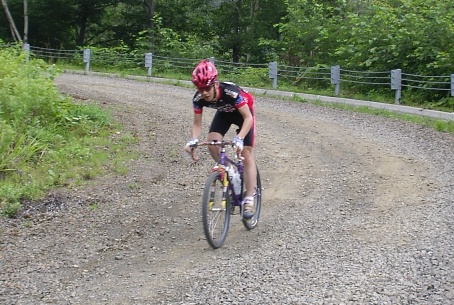 Dr.K is descending avoiding undulate parts.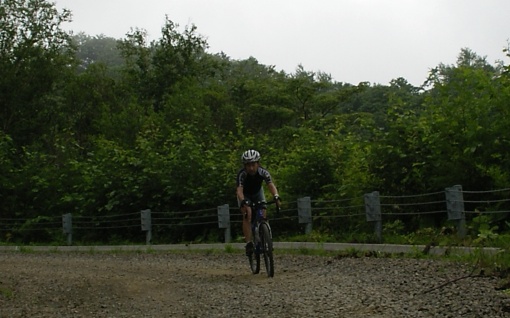 Dr.K who is better at the gravelly condition once caught up Tesseract in the unpaved section. But after re-entering the paved section, Tesseract who was upset over the fact that he had been caught up commenced descending super fast. So Tesseract won the downhill. And Dr.K arrived about 30 seconds later at the foot of the mountain.
View from Okurige.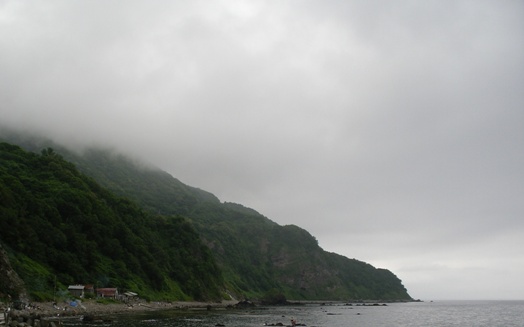 We climbed again from the Okurige side.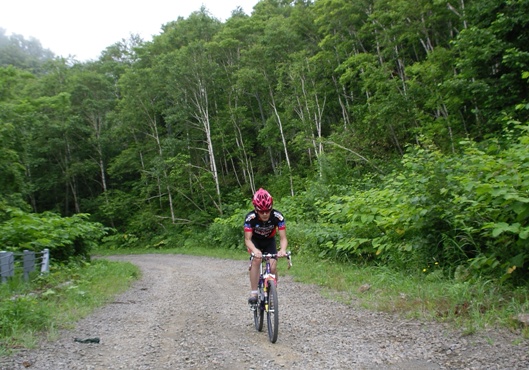 Dr.K dropped.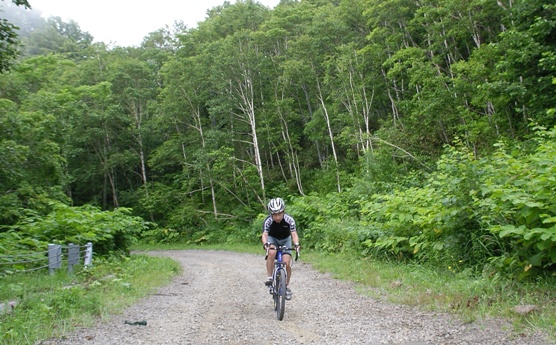 In the middle of the climb, we regrouped and resumed our course.
Tesseract broke away soon.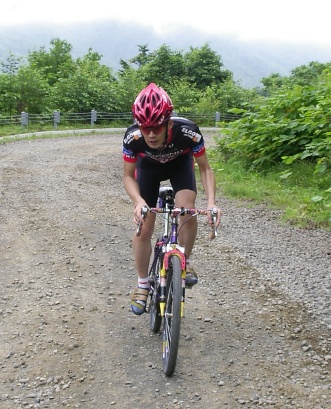 Dr.K is sprinter not climber.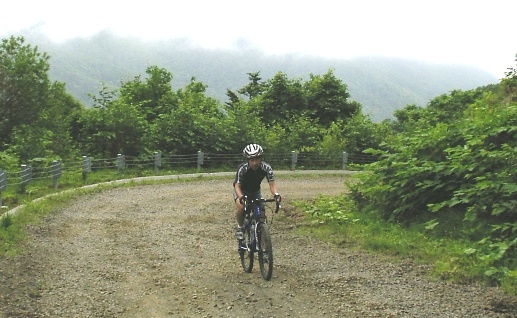 Near the summit, we parked the bikes to see the famous oak trees.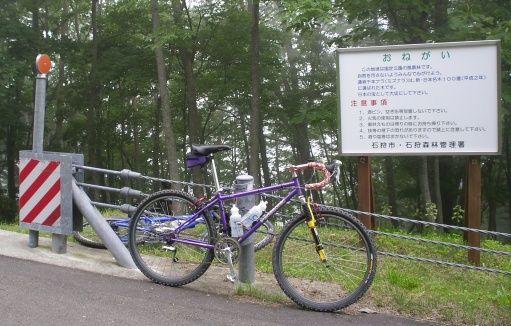 We began to descend and we soon entered the cloud. The visibility went down to almost zero several times. Tesseract who is good at zero-visibility descent won this downhill with a huge gap.
After the training, we went to Hamamasu to lunch.