On this page, we are going to present two similar battles of different seasons in the downhill of the Mt.Teine. The photos of winter are those that were used in the
Training Report/Mt.Teine 8
. And the photos of summer were taken after a training on unpaved roads. So in the summer version, they went to train with
road racing bikes for snow
which are equipped with MTB (mountain bike) summer tires for gravel roads.
In winter,
Tesseract
is gaining advantage using the power oversteer in the corner. And in summer, despite the MTB tires, he's passing the corner as if he was riding a normal road racing bike. The speed is higher in summer as you see by the inclination of the bikes.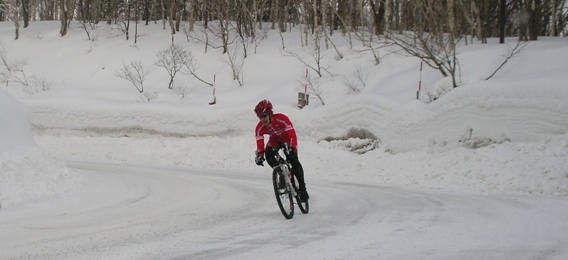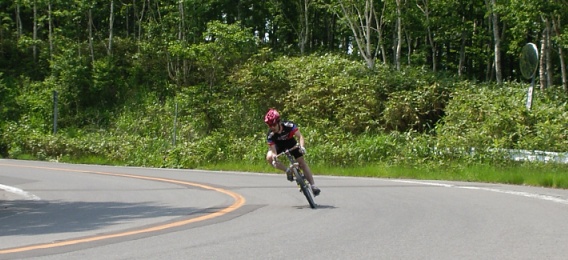 (He uses
his first bike
for gravel condition in summer since its retirement from the winter use after he composed
his second bike
. cf.
Off-season training reports/Okurige
)
Dr.K
is pursuing in both seasons. He's trying not to let the gap increase.